Our Favorite Picks: Window Treatment Edition
When it comes to designing a new space, window treatments are an important element to consider. However, settling on a window treatment style can be tough. With so many things to take into consideration, navigating the endless options can be a daunting task, especially to an untrained eye. Below we have rounded up a few of our favorite options, to help make your selection process easier!  
Woven Woods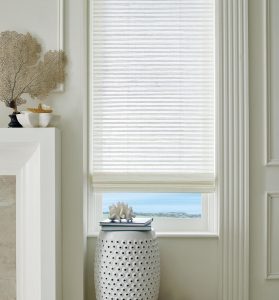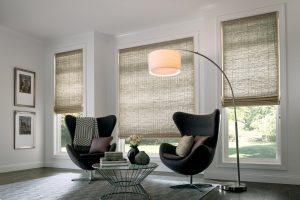 This time of year we look for the extended daylight hours to fill us with hope for outdoor living, and it feels so good to fill our rooms will ALL the daylight, while filtering the UV rays that creep up and diminish the color and integrity from our interior furnishings and finishes. We love the modern woven wood shade option, to filter light while giving us glimpses of the life and green-scapes outside. Woven wood shades are a great option for the open living spaces in your home!  
Silhouette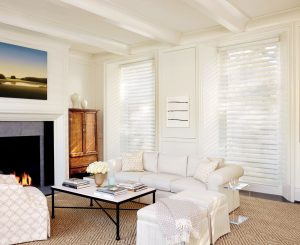 Silhouette Window Shadings feature soft, adjustable S-shaped vanes that appear to be floating between two sheer fabrics. This innovative design lets light filter through while also obscuring the outside world's view into your space 
Pirouette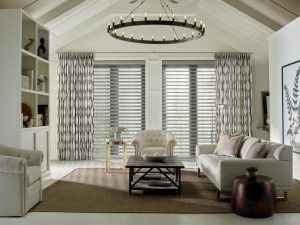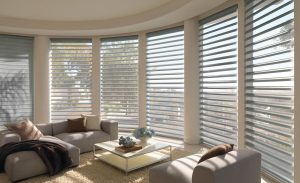 If you crave clean lines and straightforward design, consider Pirouette Window Shadings—a modern alternative to traditional fabric shades. An exclusive product to Hunter Douglas, Pirouette shadings feature softly contoured, front-facing fabric vanes attached to a single sheer backing. During opening and closing, the vanes move in tandem for a fluid, graceful effect. Pirouette shadings can also be raised completely into the headrail for a totally unobstructed view. 
Transforming your space can be as easy as selecting the right window treatment. Our expert team is here to help you design a window treatment that fits your decor, space and budget, contact us today to schedule a consultation! 
Image Sources: image 1,image 2,image 3,image 4,image 5,image 6